This is a signal-processing board I made for my robotics team. The robot was required to navigate to the location of an unknown audio beacon. We planned to identify the direction by processing from multiple microphones.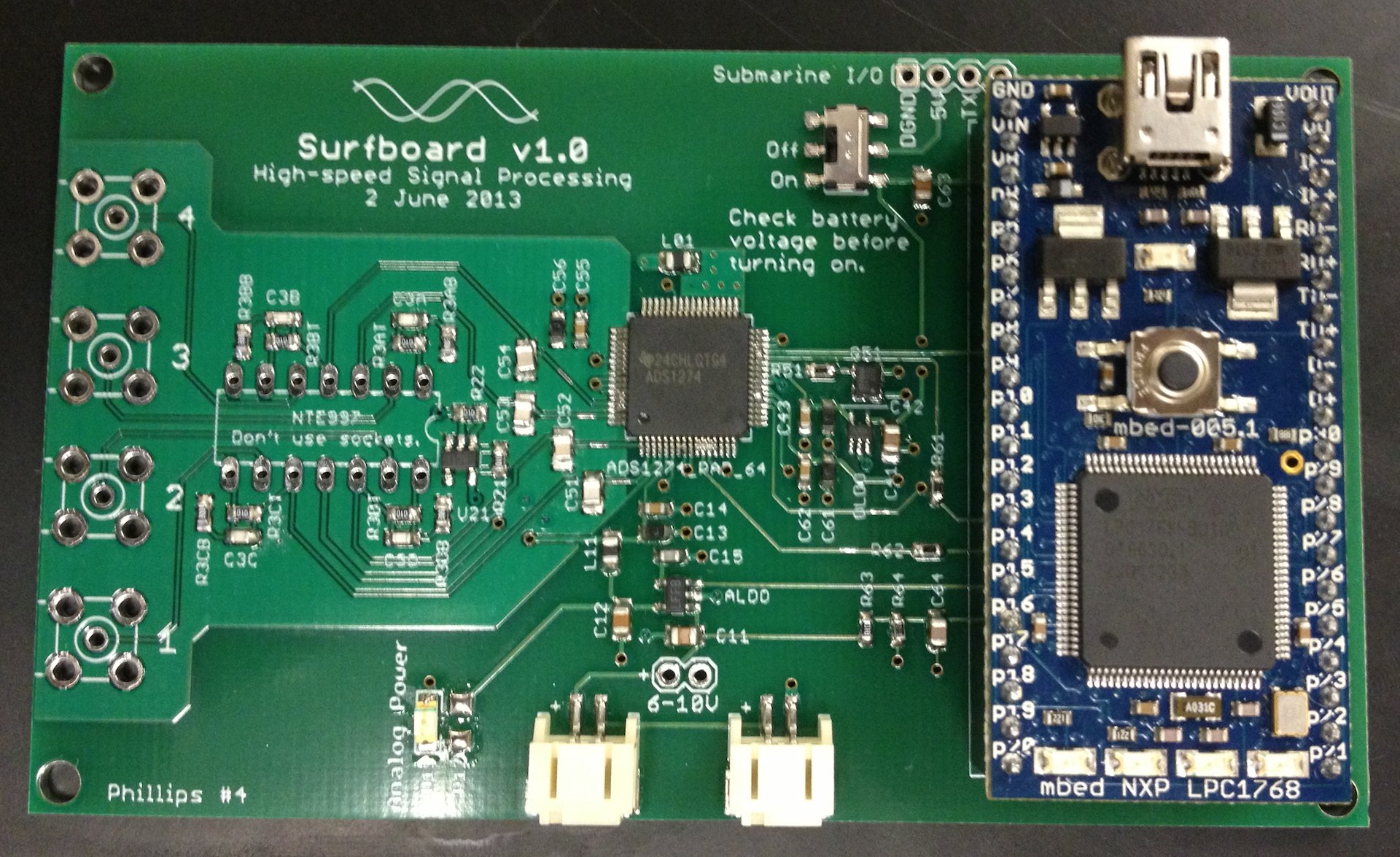 Unfortunately, it was had a few electrical problems, which I fixed, and a few software problems, which I couldn't fix. (Either the DMA or the SPI on the microcontroller would randomly read data with a 1–2 bit framing error, outputting garbage as a result.)
I wrote a painfully detailed report (PDF) on it as documentation for future robotics team members, which I also turned in for credit on my AP Physics final project.